Congrats to the 2013 FPW World Champs...
Open Pairs: Arthur Coddington / Jake Gauthier
Women's Pairs: Lisa Hunrichs / Cindy St. Mary
Mixed Pairs: Matt Gauthier / Lisa Hunrichs
Co-op: Matt Gauthier / Arthur Coddington / Dave Murphy


Florian Hess won pairs with Freddy Finner and he also won co-op with Heiko Vogt & Sascha Hohne, Alex Leist & Judith Haas won mixed at the 'Spirit Camp' competition in Feriendorf - Eisenberg, Germany (Sept 7-8, 2013)

Reto Zimmerman & Joakim Arveskaer won the freestyle division of the WFDF Overall Championship in Norkoping, Sweden (July 26-27, 2013)

Waldemar Wagner & Philipp Kruger edged Freddy Finner & Mehrdad Hosseinian to win the Summer edition of the Berlin 123 Four Season Hat tournament (July 13-14, 2013)

Randy Silvey & James Wiseman won the 1st Potlach Freestyle event in Seattle, WA (July 6, 2013)
Joakim Arveskaer & Bjorn Ahlstrom with the 2013 Swedish Championships in Halmstad, Sweden (July 6, 2013)

Freddy Finner & Toby Kunzel edged out Markus Goetz & Raphael von der Grun at the Sportfestival hat tournament in Munich, Germany (July 6-7, 2013)
Florian Hess & Alex Leist won pairs, Fabio Sanna, Eleonora Imazio & Fabrizio "El Nino" Nicco won co-op and Florian Hess & Judith Hass won mixed at the "Fusion 2013" beach freestyle event at Rivazzuro in Anzio, Italy. (June 22-23, 2013)
Paul Kenney and Jonathan Willett won the Mountain Alternative Open in Denver, Colorado. (June 22-23, 2013)
Akito Ueda & Kimitoshi Murakami won the Disc Summit in Akashi, Japan (June 14, 2013)
Christian Lamred and Heiko Vogt hit an outstanding routine winning pairs....Florian Hess, Christian Lamred and Carsten Heim won co-op and Robert & Lina Dittrich won mixed at the German Championships in Nuremberg, Germany (June 1-2, 2013)
Dave Murphy and Lori Daniels won mixed and Paul Kenny, Jeff O'Brien and James Wiseman won Open at the Jammers beach freestyle event in Jacksonville Beach, Florida. (May 25-26, 2013)
Freddy Finner & Mehrdad Hosseinian won the spring edition of the the Berlin 4 seasons Hat event. Berlin, Germany (May 11-12, 2013)
Marco Prati & Florian Hess won pairs Manuel Cesari, Marco Prati & Andrea Poli won co-op and Fabio Sanna and Eleonara Imazio won mixed at the European Freestyle Championships (EFC) in Bibione, Italy
Matt Gauthier, Arthur Coddington and James Wiseman took 1st at the 37th annual Virginia States Tournament in Fredericksburg, Virginia (April 14-15, 2013)
Christian Lamred and Balu Major won pairs with a stirring performance in pairs and Clay Collera', Joakim Arveskaer and Reto Zimmerman won the tie-breaker for 1st with Tom Leitner, Pavel Baranyk and Balu Major in co-op...Marco Prati and Emma Kahle won mixed at the Paganello World Freestyle Challenge in Rimini, Italy (March 29-31, 2013)
Florian Hess / Alex Leist won pairs and Tom Leitner / Balu Major / Freddy Finner won co-op at the Frisbeer Cup in Prague, Czech Republic (Feb 9-10, 2013)
Woo Wunder & Philipp Kruger won the winter edition of the Berlin 1234 Seasons Hat tournament in Berlin, Germany (Jan 26, 2013)
Jake Gauthier/Arthur Coddington won the Austin Winter Series Open in Austin, TX USA (Jan 12-13, 2013)
freestyle-frisbee.com News Archives: 2012, 2011, 2010, 2009, 2008, 2007, 2006, 2005, 2004.
---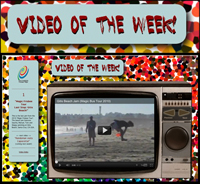 Check out the winter-long Video of the Week! episodes
---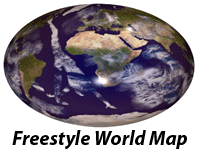 The Freestyle Frisbee World Map now includes links to real-time wind and weather conditions for over 50 Jam Sites! See the wind forecast or check current real-time temperature, wind conditions and web-cams for Jam Sites like: Berlin, Bologna, Seattle, Portland, Prague, Karlsruhe, Medellin, Tel Aviv, Osaka, Japan, Paris, Capocotta Beach, Sheeps Meadow - NYC, San Francisco, Palm Park, Gitis Beach, Puerto Rico, Linkoping, Rimini and Torino and many, many more!



---
Super hein 2010 from Matt Gothair on Vimeo.
Superhein 2010 highlights
---