2013 FPA World Championships will be held in Santa Cruz, CA August 15-18, 2013.


Florian Hess / Alex Leist won pairs and Tom Leitner / Balu Major / Freddy Finner won co-op at the Frisbeer Cup in Prague, Czech Republic (Feb 9-10, 2013)

Woo Wunder & Philipp Kruger won the winter edition of the Berlin 1234 Seasons Hat tournament in Berlin, Germany (Jan 26, 2013)

Jake Gauthier/Arthur Coddington won the Austin Winter Series Open in Austin, TX USA (Jan 12-13, 2013)
Congrats to the 2012 The 2012 FPA Worlds Champs...
Clay Collera and Andrea Dini
Charlene Powell and Mike Galloupe
Paul Kenny, Daniel O'Neill and James Wiseman
Lori Daniels and Emma Kahle

Fabio Sanna and Manuel Cesari won pairs and Fabio Sanna, Clay Collera' and Andrea Dini won co-op at 'Il Lazzaroni' in San Lazzaro, Bologna, Italy. (Oct 6-7, 2012)
Arthur Coddington and Bianca Strunz won the "1234 Seasons Hat tournament" – Autumn Edition at Templehof Airport in Berlin, Germany (Oct 6, 2012)
Christian Lamred and Rainer Doerr won the 'Wies 'n Jam' event in Munich, Germany (Sept 29-30, 2012)
Edoardo Favorini and Federico Iommi won the "Roma Hat tournament" at Capocotta Beach near Rome, Italy (Sept 22, 2012)
freestyle-frisbee.com News Archives: 2012, 2011, 2010, 2009, 2008, 2007, 2006, 2005, 2004.
---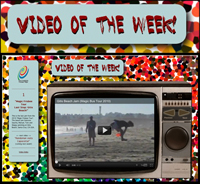 Check out the winter-long Video of the Week! episodes
---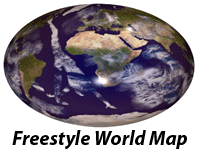 The Freestyle Frisbee World Map now includes links to real-time wind and weather conditions for over 50 Jam Sites! See the wind forecast or check current real-time temperature, wind conditions and web-cams for Jam Sites like: Berlin, Bologna, Seattle, Portland, Prague, Karlsruhe, Medellin, Tel Aviv, Osaka, Japan, Paris, Capocotta Beach, Sheeps Meadow - NYC, San Francisco, Palm Park, Gitis Beach, Puerto Rico, Linkoping, Rimini and Torino and many, many more!



---
Super hein 2010 from Matt Gothair on Vimeo.
Superhein 2010 highlights
---